RV Parks Royal Gorge Colorado
Welcome to Mountain View RV Resort!
Canon City Colorado
Open April 1 to October 31
2024 Early Bird Sale – 15% off for reservations made by 1/1/2024
Use code 2024EARLYBIRD at checkout
Why Choose Mountain View RV Resort!?
Our RV park Royal Gorge CO is located just 3 miles from Colorado's Royal Gorge, which is one of the many reasons why you should choose Mountain View RV Resort! We offer amazing panoramic views of the Sangre de Cristo mountains and much more. Out of all the RV parks Royal Gorge Colorado, our resort provides immaculately clean, all gravel, level, full hookup (water, sewer. 30/50 amp electric) sites, the best showers of any park, easy access to Canon City (6 miles away), free WiFi and magnificent sunsets. Half of our sites are pull-throughs from 65′ to 100′ long for easy big rig access and 95% have concrete patios, fire pits, picnic tables, or upgraded outdoor furniture. In 2023 we introduced the most unique Royal Gorge Glamping experience – Elevated glamping domes. A hotel like experience far above the crowds with luxury accommodations. There are also comfort cabins available.
The Royal Gorge is one of the most amazing areas of Colorado to visit in your RV. Mountain View RV Resort is an ideal basecamp to explore all that the Royal Gorge has to offer. We assist our guests in exploring the Top 25 Things To Do at the Royal Gorge and in Canon City. At least 3 to 7 days is needed to fully explore all that this region has to offer.
And when your day is done you can enjoy a game of corn hole, horseshoes, basketball, shuffleboard or spend time sitting around the campfire making s'mores. Making this Royal Gorge RV park your home will provide your family and friends with unforgettable memories. We are at 6400′ elevation and offer clear views of the night sky and stunning views of the mountains. One of Colorado's top destination RV resorts.
We can accommodate  groups and have both indoor and outdoor seating area for potlucks as well as a grill available. Read our Complete Guide to a Royal Gorge RV Resort Adventure.
If you want to compare RV parks at the Royal Gorge, here is a review of Royal Gorge camping.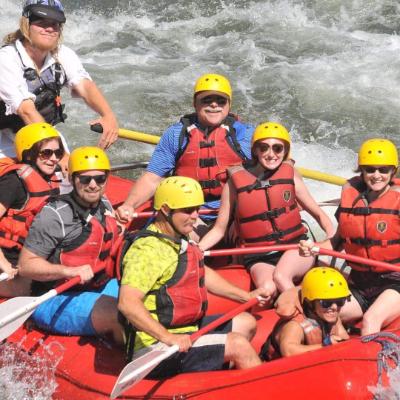 Mountain View RV Resort is family owned and
operated by Paul and Jinna Beauchemin
We have spent the last 6 years RVing all over the US and Canada and know what RVers like!
Why Chose a Royal Gorge RV resort?
This is the best place to serve as a basecamp to explore the "Top 25 Things To Do At The Royal Gorge and Canon City
RV Park Royal Gorge CO
The RV park Royal Gorge CO you choose should be one that will be worth your while. Our family-owned and operated business will ensure that your family and friends receive the same hospitality we would extend to our very own! Other RV parks Royal Gorge Colorado lack the critical amenities necessary to fully enjoy your stay. Since we've spent the last four years RVing across the United States and Canada, we know what RVers like, and we're happy to welcome you to our resort! Don't forget to go "glamping" with us since we offer 16′ diameter glamping domes with unbelievable views of the Sangre de Cristo mountains.
What Makes Mountain View The Best Royal Gorge RV Park?
Our claim is backed by facts:
We are the only 100% gravel park – no dealing with mud when it rains or dust
93% of our sites have concrete patios. One competitor has a few sites with small patios and charges $25 more per night
All of our sites are level – other parks not so much
We accept mail and packages – others do not
We have a security gate so outsiders cannot just drive in – safer for your children and your beloingings
All of our sites are full hookup – no need to find a dump station
We are big rig friendly
We have indoor and outdoor meeting areas for large groups and a gas grill free to use
We are a small park and it feels more like a small village when you stay with us. You'll meet new friends when you camp here.
RV Parks Royal Gorge Colorado
Come on and visit our RV resort in Royal Gorge as soon as possible so that you, your family, and your loved ones can experience the vacation or staycation of a lifetime! There is nothing quite like watching the colorful, picturesque sunset behind the Sangre de Cristo mountains during an evening with perfect weather alongside your friends and family around a picnic table or outside one of our cabins. If you're looking for RV parks near Royal Gorge CO, there's truly no place like Mountain View RV Resort to park that recreational vehicle of yours for a dreamlike retreat, so book your reservation today!
RV Resort in Royal Gorge
There's no denying that RV campgrounds are a true joy for the typical RVer or any avid fan of traveling. For the best vacation ever, you can count on our resort to be your top choice, with plenty of on-site and nearby attractions. It's well-known that Colorado is full of natural scenic beauty and wonders. We want you to take it all in and experience nature to its fullest in the comfort of our accommodating and cozy resort close to the best that our state offers, such as unprecedented hiking, camping, horseback riding, and lazy lake days in the sunshine.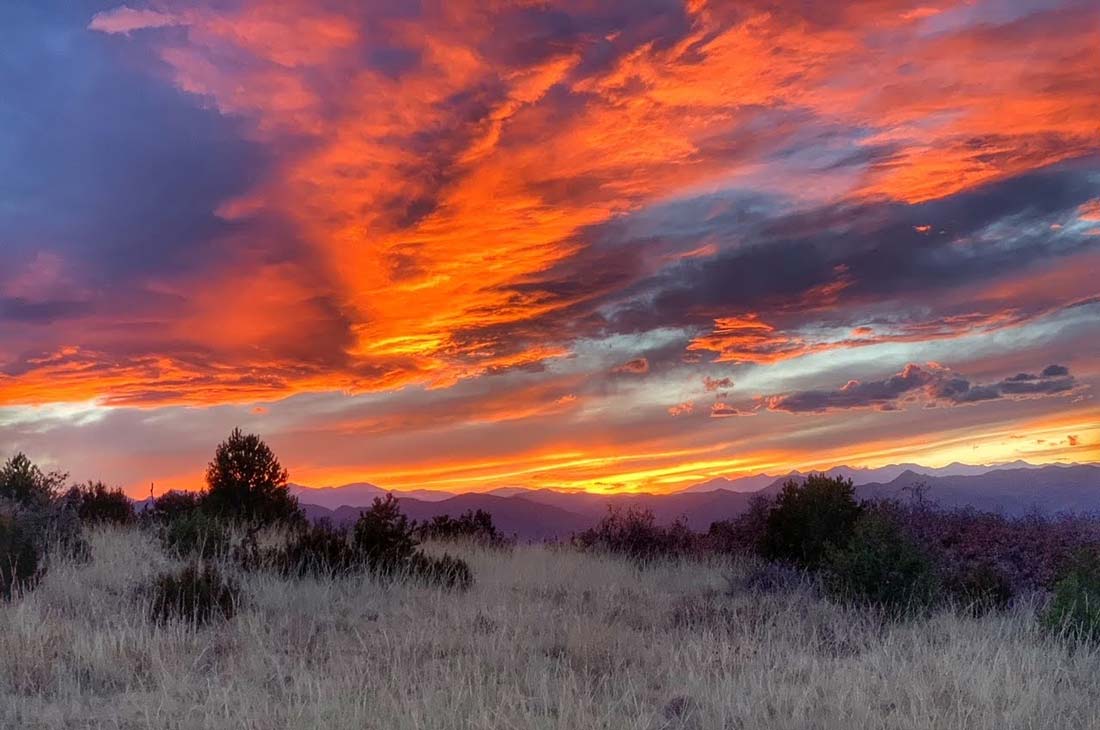 RV Parks Near Royal Gorge CO
Get the most out of Royal Gorge RV camping by booking your stay with Mountain View RV Resort! We are located right in the heart of the region, and we're the ideal base camp for attractions such as hiking, ziplining, hunting, fishing, horseback riding, and so much more. Our location in Royal Gorge is absolutely perfect for all of your travel needs, and we are happy to have included large premium sites, large deluxe sites, standard sites, comfy cabins, superior lighting, escort services to our resort, premium sites, and, of course, beautiful mountain views. Book your stay by calling (719) 275-0900!
Glamping, or glamorous camping, is quickly becoming one of the most popular ways to experience the great outdoors. It offers all the benefits of traditional camping but with added luxury and convenience. One of the best places to go glamping are the Royal Gorge...
Follow us on Facebook and Instagram